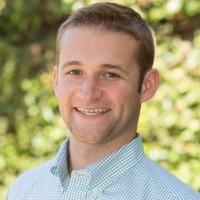 Kyle Crown is the President of Crown Commercial Property Management. Prior to joining CCPM in 2013, he worked as an Investments Analyst for KTR Capital Partners. He holds a Bachelor's of Science in Business with a focus in Real Estate and Legal Studies from the University of Pennsylvania's Wharton School of Business. He recently began publishing articles about commercial real estate and property management for the Forbes Real Estate Council, and you can find those here. 
Which Type Of Commercial Property Owner Are You? - Forbes May 25, 2021
Over the course of my career in commercial property management, I've worked with owners from all different contexts and backgrounds. As I've written previously, communication is crucial in our industry because no two clients are exactly alike, and it's on us to provide them all with custom-fitted service. But here is a handful of the broad archetypes we see most commonly. If you're an owner, ask yourself if you identify strongly with any one of them in particular.
Talk It Out: Three Keys Of Commercial Communications - Forbes April 16, 2021
In commercial property management, no two portfolios are alike, so there's no one-size-fits-all strategy you can apply to every client you serve.
Evaluate Your Commercial Property Manager With Three Simple Questions - Forbes February 18, 2021
No commercial property management company is going to tell you they can't deliver the highest possible profits on your investment or that they can't maintain your property to the highest standard, but you don't have to waste your time finding out the hard way.
What's Next For Commercial Property Management? - Forbes December 3, 2020
It's hard to predict the future, but if we pay close attention to all these factors, we'll be as prepared as anyone can be.
Helping Your Commercial Tenants Through The Pandemic - Forbes October 6, 2020
In the long term, a quality tenant is always worth working to keep.
Why Property Managers Should Understand Commercial Real Estate Investing - Forbes July 22, 2020
In order to serve investors at the highest level, property managers should know the investment side of the industry.