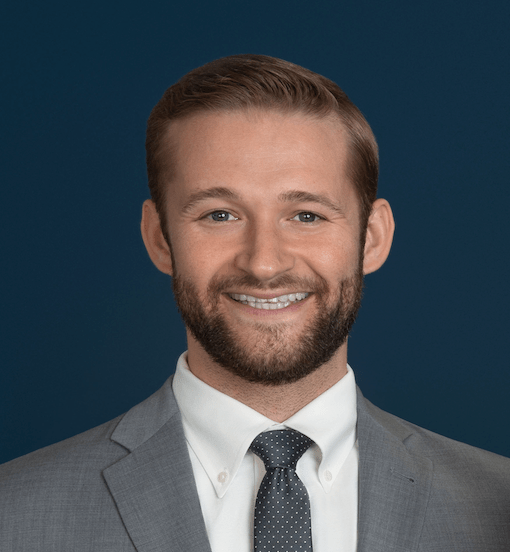 Kyle Crown is the President of Crown Commercial Property Management. Prior to joining CCPM in 2013, he worked as an Investments Analyst for KTR Capital Partners. He holds a Bachelor's of Science in Business with a focus in Real Estate and Legal Studies from the University of Pennsylvania's Wharton School of Business. He recently began publishing articles about commercial real estate and property management for the Forbes Real Estate Council, and you can find those here. 
Property Management Is Customer Service: Three Tips For Retaining Clients - Forbes December 28, 2022
As a property manager, I shoulder all sorts of responsibilities in my day-to-day work, but you could simplify my core function to this: I get paid to care. It's my job to care about people's properties so that they don't have to. But that care also must extend to the actual owners themselves because if it doesn't, they'll find a company that makes them feel better cared for.
Reports Of Office Real Estate's Death Were Greatly Exaggerated - Forbes June 14, 2022
If you're sick of reading articles about the pandemic's impact on real estate, imagine how sick I am of writing them. There are only so many synonyms for "pandemic." But the truth is that we're all living in a reality that's been irreversibly altered by Covid-19, and the commercial real estate market is no exception.
Three Keys To Commercial Leasing - Forbes January 13, 2022
The term "commercial leasing" applies to a wide variety of spaces. For the purpose of this article, we'll define it as "the leasing of space in retail, office and industrial buildings." Leasing professionals should approach each of these spaces in a different way, and with the mindset that no two spaces are the same.
Leveraging Property Management To Increase The Sale Value Of Commercial Property - Forbes November 12, 2021
Commercial property managers conduct business in the present tense. Most of our work has to do with reacting to the needs of property owners in real time. However, as a commercial property owner with the benefit of a property manager at your disposal, you should always be looking ahead. If you hire a commercial management company to handle the present, it may help lead to a more profitable future. That's because property management professionals actively work to make commercial real estate more valuable. In this article, we'll take a look at three of the most notable ways that happens.
Five Good Habits For Commercial Property Managers To Develop - Forbes August 4, 2021
I'm in the habit of writing long article introductions, but sometimes the best way to share advice with colleagues is simply to say, "Here are some things I do that I think you should do, too." So without further ado, here are five habits that have helped me streamline my commercial property management. Unlike some common habits, these can make you money (and save your clients some, too).
Which Type Of Commercial Property Owner Are You? - Forbes May 25, 2021
Over the course of my career in commercial property management, I've worked with owners from all different contexts and backgrounds. As I've written previously, communication is crucial in our industry because no two clients are exactly alike, and it's on us to provide them all with custom-fitted service. But here is a handful of the broad archetypes we see most commonly. If you're an owner, ask yourself if you identify strongly with any one of them in particular.
Talk It Out: Three Keys Of Commercial Communications - Forbes April 16, 2021
In commercial property management, no two portfolios are alike, so there's no one-size-fits-all strategy you can apply to every client you serve.
Evaluate Your Commercial Property Manager With Three Simple Questions - Forbes February 18, 2021
No commercial property management company is going to tell you they can't deliver the highest possible profits on your investment or that they can't maintain your property to the highest standard, but you don't have to waste your time finding out the hard way.
What's Next For Commercial Property Management? - Forbes December 3, 2020
It's hard to predict the future, but if we pay close attention to all these factors, we'll be as prepared as anyone can be.
Helping Your Commercial Tenants Through The Pandemic - Forbes October 6, 2020
In the long term, a quality tenant is always worth working to keep.
Why Property Managers Should Understand Commercial Real Estate Investing - Forbes July 22, 2020
In order to serve investors at the highest level, property managers should know the investment side of the industry.