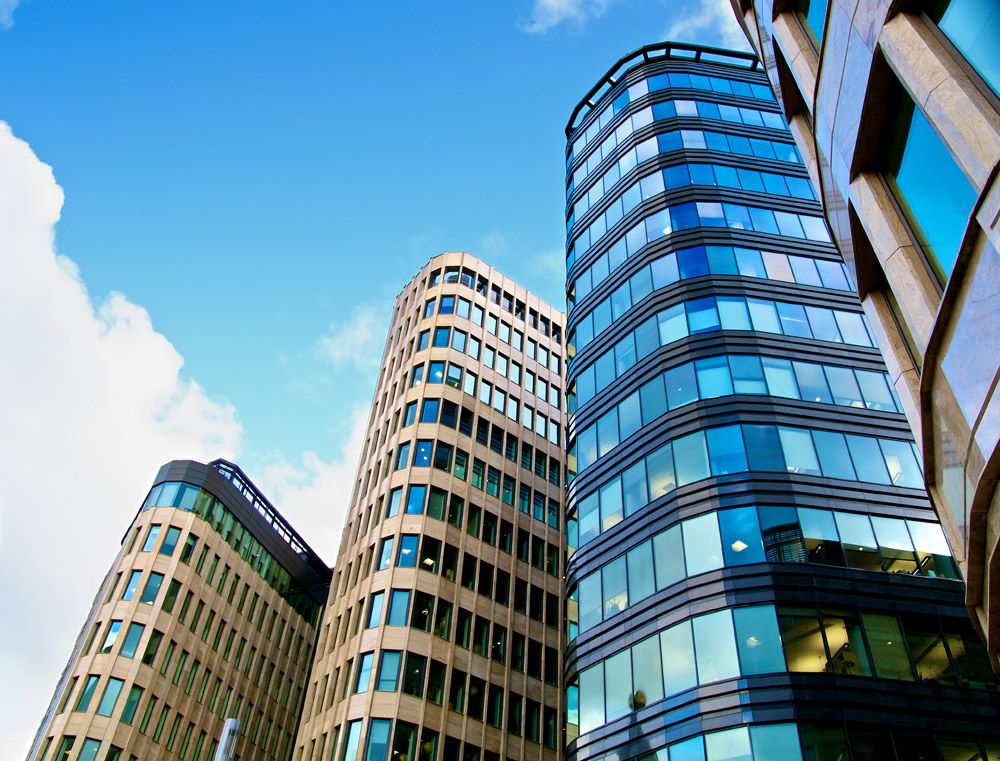 When the word "obsolescence" is used, most people think of planned obsolescence, in which products are made with inherent flaws or shortcomings with the overarching aim of an eventual failure that proves quite profitable. The goal of such obsolescence is to rake in even more revenue with additional sales of the same product over and over again as time progresses. Obsolescence is a bit different in the context of commercial real estate.
What Obsolescence Means in Real Estate
Real estate is dynamic rather than static. This means real estate changes in different ways rather than remaining the same. Properties gradually deteriorate, yet some have the potential to significantly increase in price. Even neighborhood dynamics have the potential to shape the value and future of commercial real estate. Let's take a look at the top three types of obsolescence in the context of commercial real estate.
Commercial Real Estate's Functional Obsolescence
Functional obsolescence in the context of commercial real estate is a reference to a property's reduction in functional capacity. This reduction stems from alterations in either standards or market tastes. A commercial property has the potential to be functionally obsolete if its style, design, features, tech or amenities are no longer coveted or necessary. The bottom line is the tastes, needs and expectations of contemporary tenants are changing.
As an example, a building that does not provide commercial tenants with access to high-speed internet will become functionally obsolescent and ultimately lose its tenants to other more modern properties. However, some forms of functional obsolescence are curable while others are incurable.
Curable functional obsolescence is that in which a property has the potential to be upgraded or renovated so the property is in accordance with modern standards. Incurable functional obsolescence indicates the property cannot be upgraded in an affordable manner or at all.
Commercial Real Estate Obsolescence in Terms of Physical Structure
The decline in a commercial real estate property's valuation is physical obsolescence. The sad truth is every commercial building regardless of its size or beauty will eventually physically depreciate. In some cases, egregious mismanagement causes physical deterioration. What matters most is that commercial property owners and tenants maintain the properties to the best of their ability to delay physical obsolescence. Though no property will stand forever, those that are properly maintained and repaired in a timely manner are that much more likely to hold strong across posterity.
Commercial Real Estate Obsolescence in Terms of Money
Economic obsolescence, also known as external obsolescence, is a property's depreciation as a result of external factors that the property owner cannot control. As an example, flight patterns, zoning alterations, traffic pattern changes and even the construction of a new building can lead to economic obsolescence. Furthermore, societal problems such as a spike in crime or extensive job losses can also causes this type of obsolescence.
As an example, if a city decides to build or expand an airport by a local commercial space, the noise pollution will make those properties less desirable, ultimately causing economic obsolescence. Sadly, commercial property owners and managers cannot do much about economic obsolescence as this type of obsolescence is typically rooted in societal issues or challenges as opposed to a failure of the business itself.
Though economic obsolescence cannot be controlled as it is more of an overarching threat to commercial real estate, property owners/managers can certainly be proactive in preventing other forms of commercial real estate obsolescence. Do your part to keep your commercial real estate properties in tip-top shape and you will extend their lifespan, boost their value and attract that many more tenants.