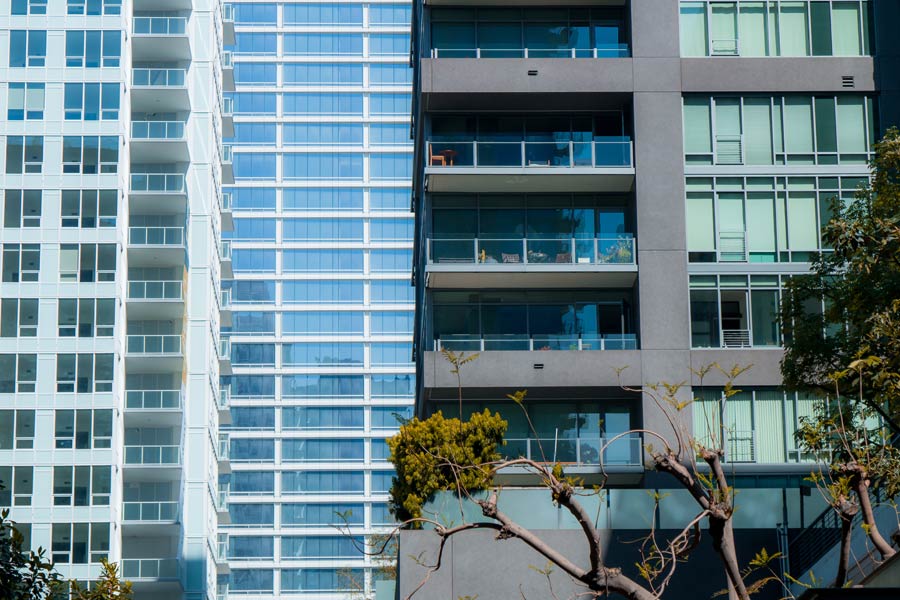 For commercial real estate companies, the temperature of the market might finally be leveling out.
After nearly a year of covid-19 contracting demand for commercial space, vaccine rollout will hopefully bring normalcy back to life. But it may take more than a vaccine to lure companies back to the offices they once occupied. Longer-term trends in regards to office and retail rental still have yet to become clear. Who's to say what will happen? The scars from the global pandemic aren't yet fully known, because the wounds are still open. It may be time for CRE companies to pivot instead of waiting for the market to bounce back.
One of the biggest trends affecting retail space in the age of coronavirus is the switch from in-person shopping to online retail.
This trend began before the pandemic but has shot up ever since most people with expendable income are working from home. One facet of commercial land use that is growing in demand is distribution centers to account for the increased shipping of online goods. Demand for online shopping will probably not dip even if a successful vaccine rollout brings people out of their homes more. This means that distribution centers will remain important pieces of the 2021 economy. Larger warehouse spaces are primed for distribution space, and as retail demand drops, investing in the new online economy is a safe bet to keep commercial space relevant and in use.
Maybe the largest gap between supply and demand is in housing.
Quality housing at affordable and competitive rates in a good location will always be in demand. Adaptive reuse isn't a new technique, but the push to diversify one's portfolio might be the difference between profit and stagnation.
In downtowns across the country, work-from-home contractions have led to decreased foot traffic, submerging property value. Mixed-use buildings are more resilient to change, and bringing residential spaces into buildings that once only housed office or retail space is a smart way to not only retain revenue, but increase foot traffic. Foot traffic is essential to the well-being of retail space. No one is going to be buying from stores if there isn't a safe and healthy streetscape to accommodate shoppers.
Ultimately, mixed-use has the potential to create a closed-loop of traffic and buying power that can sustain itself and radiate growth outward. Giving people both housing and spaces to shop– be it grocery stores, clothing boutiques, or pharmacies is a strategy to beat the growing online shopping trend. People want walkable spaces to live in, where everything they might need is close by and affordable.
Commercial Real Estate in 2021 is in a vulnerable position.
Yes, demand for office space is down. But what's left isn't a loss, but rather, an opportunity to innovate. CRE companies are in a rare position to give people everything they want.