The Challenge
Architect and commercial property owner Eric Luk had a decision to make in 2017. His five-building commercial complex West Main Place Medical and Professional Plaza was about to lose a major tenant occupying roughly fifteen percent of the complex's leasable units. In the face of major vacancy, he could either hit the panic button and lower rents to fill the empty units with tenants right away, or he could invest in the long game by renovating and remodeling his property. Luk chose the latter, remodeling to the tune of $1.1 million, and the results prove he chose wisely.
Let's look at how and why this remodel in the face of vacancy ultimately translated to profits for the property owner.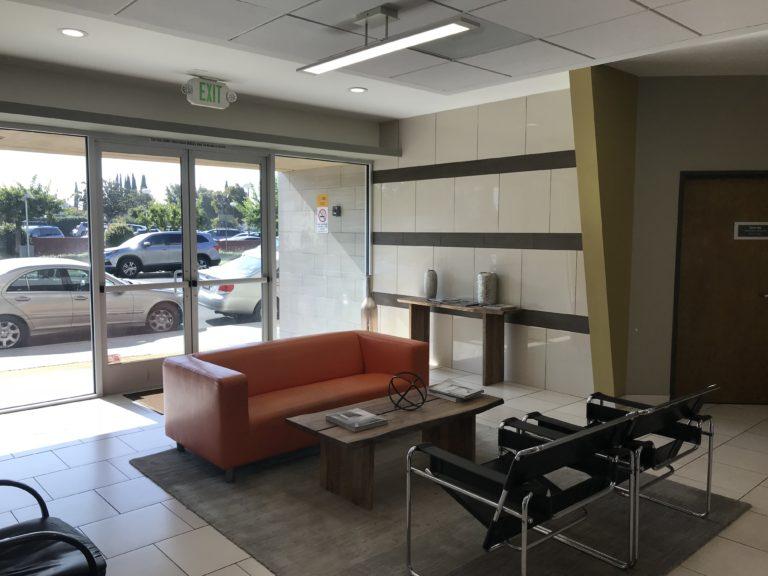 The Solution
Luk's father was the developer and structural engineer who brought West Main Place to life in 1982, and Luk himself—then a young architecture student at USC—designed the complex. But times change, and so do taste and technology, so when a prominent tenant of his complex left to buy their own building in early 2017 and West Main Place hadn't seen significant updates in thirty-five years, Luk decided it was time for an upgrade.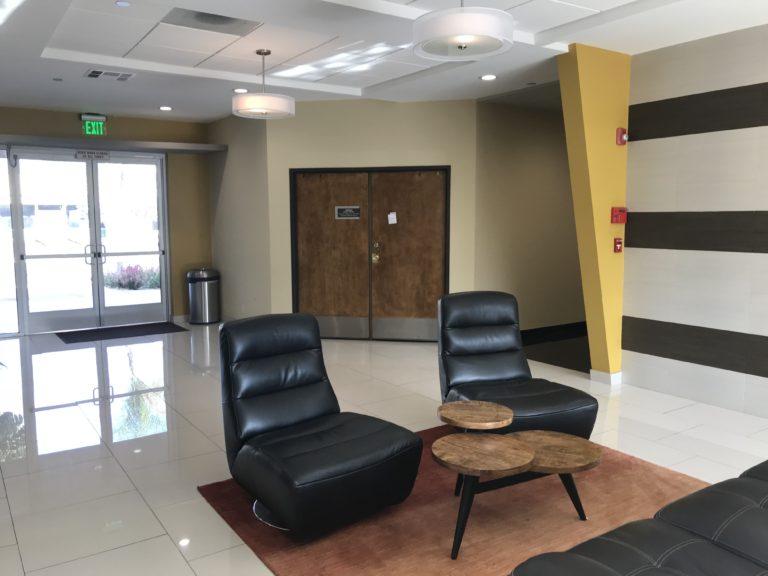 "I wanted to make the center more cutting-edge, and provide a better work environment for our tenants, some who have been there since the buildings were first built," says Luk. "It was also important for the buildings to be more sustainable in a real way​, with drought resistant landscaping, new efficient LED lighting, water saving fixtures​, and recycled building materials."
West Main Place measures 60,000 square feet in total and consists of two three-story medical/office buildings, two one-story medical/office buildings, and a one-story restaurant. Spread across the entire complex, the renovations began in February 2017 and included new common areas, a new building facade, new landscaping, and new paved parking areas. The once-fashionable but since-outdated browns of the early 1980's were replaced by bright, welcoming yellows and reds in common areas, complete with sleek leather chairs and varnished wooden coffee tables.
"There was new marble flooring that went in, there was marble put up on the walls, there were new paint color schemes, there were creative accents that were built into off-the-wall systems, and there was new furniture put in," says Greg Camacho of Camacho Commercial Real Estate, the company that oversaw the remodel. "It's a lot."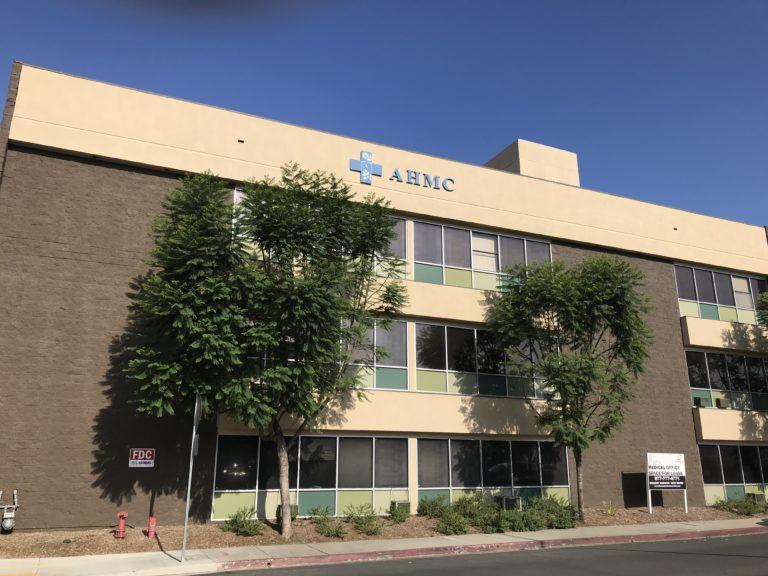 The renovations to West Main Place spanned eleven months in total, with improvements to the non-vacant units taking place solely at night. After almost a year and $1.1 million invested, the state-of-the-art complex looked brand new and better than ever. "The tenants already in there were thrilled," says Camacho. "In the medical field, tenants often stay for a really long time. It's harder for them to move than it is for a general office user, because the patients come visit them. So, ownership felt like the remodel was due for those tenants."
In order to ensure that all aspects of the transition went off without a hitch, Luk hired a property manager at the outset of the remodel. "Los Angeles Property Management Group came on when the project had initially commenced," says Luk. "They worked very hard at keeping the tenants notified and satisfied during the construction process. They assisted in the final phases, including refinishing of doors, new signage throughout the center, and work related to completing all fire inspections."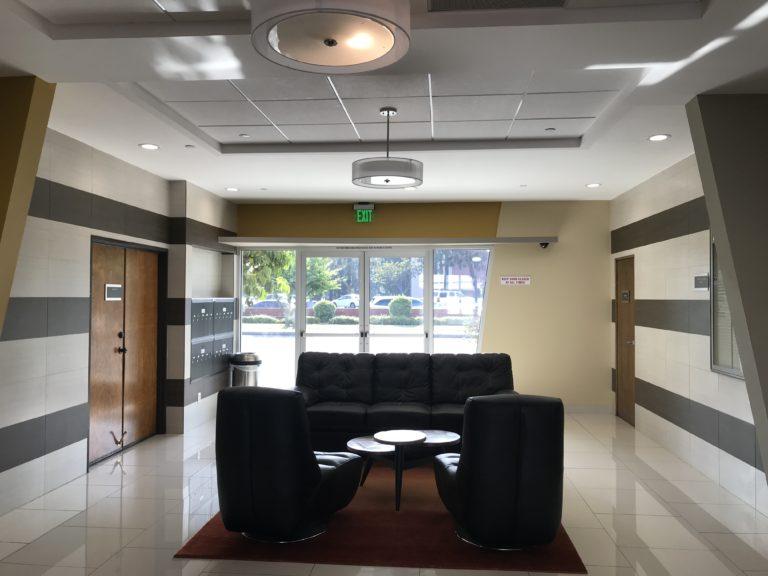 Though it's easy to get swept up in the external appeal of these sprawling improvements, Camacho reminds me: "Let's not forget that, at the end of the day, making these changes allows us to collect more rent."
The Results
Simply put, these renovations will pay for themselves and then some. In fact, they've already begun to do so: even during the renovations, Luk and Camacho saw the benefits manifest. "People were looking at the materials that were partially done, and saying, 'Okay, if this is the direction, I want to get in now before rates go up,'" says Camacho. "Not only are we looking at increasing rents by 20%, but we're also decreasing downtime, because we have a bigger pool of potential tenants looking at the space, because the space looks better. For example, we had a space that had been vacant for over a year, the entire third floor, and since the renovation, we're 100% leased."
The upsides of this large-scale modernization speak for themselves: increased profits from rent, vacancies filled (and filled faster than they would've been, likely by longer-staying tenants), and more satisfied current tenants. The case of West Main Place Medical and Professional Plaza is a testament to the advantages of "doubling down" in the face of major vacancy—that is, investing capital in a property's long-term future rather than taking stopgap measures like lowering rents.